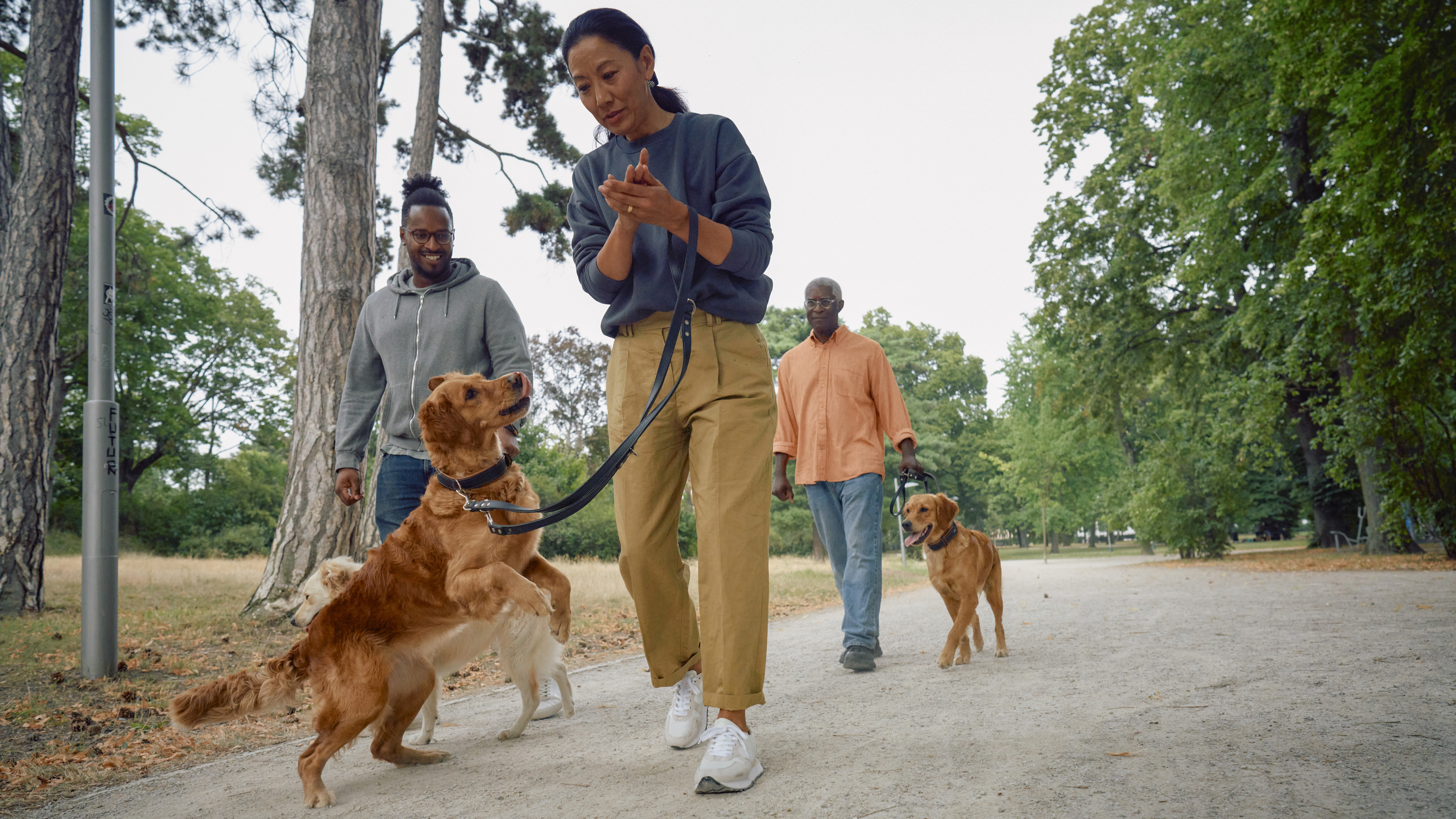 Launches 2023 STEP UP FOR SHELTERS® Challenge to Support Local Shelters and Rescues 

Duluth, Ga., Nov. 1, 2023 –– Boehringer Ingelheim, a leader in animal health innovation, has teamed up for the fourth year with WoofTrax, a fundraising app that supports animal shelters and rescues, to launch the 2023 STEP UP FOR SHELTERS® Challenge. This initiative allows participants to contribute to animal shelters by simply walking their dogs using the WoofTrax app.  
This year, the collaboration includes both monetary donations and donated products to support shelters across the U.S. All donations are provided by the animal health business of Boehringer Ingelheim, the maker of some of the most widely used and well-respected vaccines, parasite control products and therapeutics for pets. The challenge runs through January 2, 2024.  
"At Boehringer Ingelheim, we care about the work animal shelters are doing to rehome pets and wanted to expand the relationship with WoofTrax to include product donations," said Dr. Julie Ryan-Johnson, Associate Director of Shelters at Boehringer Ingelheim. "Through the 2023 STEP UP FOR SHELTERS® Challenge we can work together to protect shelter dogs in need. Take a step with us and make a difference by supporting the well-being of animals through this incredible initiative." 
When individuals sign up for the 2023 STEP UP FOR SHELTERS® Challenge through the app, each walk will result in a dose of a parasite prevention product being donated to a shelter dog in need. The challenge will donate up to 25,000 doses, valued at $825,000. Additionally, each walk will earn 5 cents for the participant's selected WoofTrax animal charity, with a maximum total challenge donation of $10,000. 
WoofTrax, in collaboration with Boehringer Ingelheim, will allocate funds to the users' selected animal shelter based on the number of walks taken during the challenge. 
"We are thrilled to expand our relationship with Boehringer Ingelheim," said WoofTrax CEO Doug Hexter. "Our shared passion for supporting shelter animals and promoting healthy habits will make a significant impact on the lives of animals in shelters, improving their overall wellbeing." 
To join the 2023 STEP UP FOR SHELTERS® Challenge, visit WoofTrax.com/SUFS. 
### 
Boehringer Ingelheim Animal Health  
Boehringer Ingelheim Animal Health is working on first-in-class innovation for the prediction, prevention, and treatment of diseases in animals. For veterinarians, pet owners, farmers, and governments in more than 150 countries, we offer a large and innovative portfolio of products and services to improve the health and well-being of companion animals and livestock. As a global leader in the animal health industry and as part of family-owned Boehringer Ingelheim, we take a long-term perspective. The lives of animals and humans are interconnected in deep and complex ways. We know that when animals are healthy, humans are healthier too. By using the synergies between our Animal Health and Human Pharma businesses and by delivering value through innovation, we enhance the health and well-being of both. For more information visit www.boehringer-ingelheim.com/animal-health.  
Boehringer Ingelheim  
Boehringer Ingelheim is working on breakthrough therapies that transform lives, today and for generations to come. As a leading research-driven biopharmaceutical company, the company creates value through innovation in areas of high unmet medical need. Founded in 1885 and family-owned ever since, Boehringer Ingelheim takes a long-term perspective. More than 52,000 employees serve over 130 markets in the three business areas, Human Pharma, Animal Health, and Biopharmaceutical Contract Manufacturing. Learn more at www.boehringer-ingelheim.com.  
WoofTrax 
Founded in 2012 by pet enthusiast and dog lover, Doug Hexter, WoofTrax publishes a free mobile app that lets users support an animal charity of their choice just by walking their dog. WoofTrax is available on Google Play and the App Store. The app promotes healthy interaction between dogs and their owners. Each WoofTrax walk earns a donation for the pet owner's chosen animal charity. Download the free app today, start walking with your best friend, and unleash the love for all dogs. For more information, please visit www.wooftrax.com.  
Media Contact 
Brett Israel 
Boehringer Ingelheim Animal Health 
Director of PR and Communications, U.S. Pets 
brett.israel@boehringer-ingelheim.com