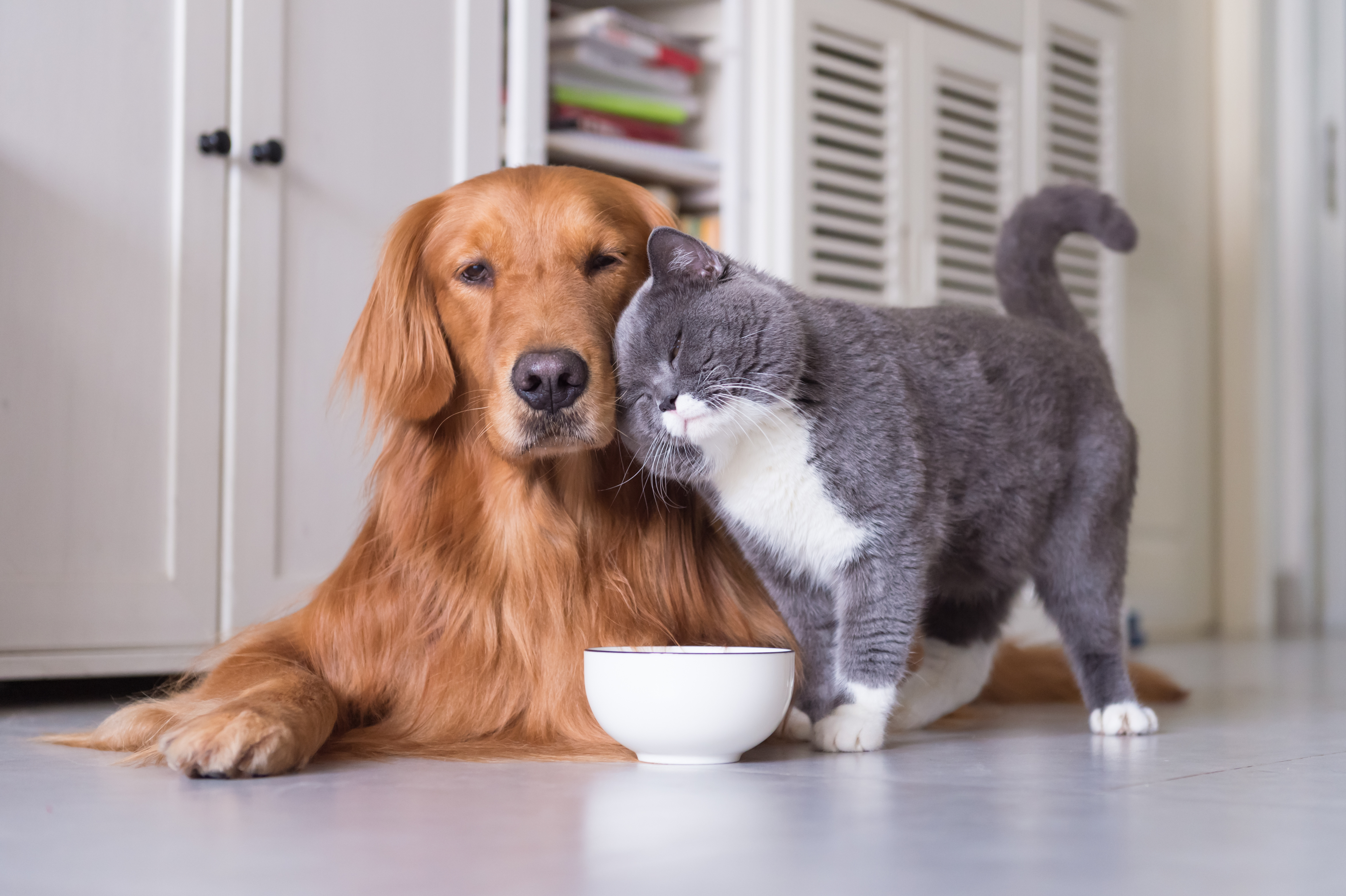 By mid-March 2020, Greater Good Charities and the thousands of animal shelters across the U.S. the organization supports realized that the emerging COVID-19 pandemic would have a profound impact on the ability of shelters' staff and volunteer networks to care for animals. Protecting the health and safety of shelter personnel and volunteers meant considerable restrictions on the number of caregivers who could provide care on-site, as well as on adoption processes.
With the support of Boehringer Ingelheim and other advocates, Greater Good Charities, a national nonprofit organization that works to amplify the good in the world to improve the health and well-being of people, pets, and the planet, rapidly deployed a campaign to promote foster volunteer interest. The organization also provided a platform to match potential foster homes with local shelters to provide care for animals on a temporary basis until they could be adopted. The #StayHomeAndFoster initiative was up and running in less than two weeks.
"The COVID-19 pandemic quickly created an unprecedented animal sheltering crisis in the United States, and large numbers of homeless pets with nowhere to go were at risk of being euthanized," explained Sára Varsa, Vice President, Pet Programs for Greater Good Charities. "We saw fostering a pet as both a rapid and sustainable solution, and the StayHomeAndFoster initiative made it easy for potential pet foster parents to connect with animal shelters in their local communities."
Supported by visibility through media partner NBCUniversal Owned Television Stations, a division of NBCUniversal, as well as an extensive social media campaign, interest in #StayHomeAndFoster gained traction swiftly. Several celebrities helped promote the campaign, sharing their experiences fostering or adopting pets, including John Mayer, Henry Golding and Olivia Munn.
Since the start of the campaign last March, Greater Good Charities has registered more than 83,000 potential foster homes and connected those volunteers with 1,400 shelters across the country. And the impact of #StayHomeAndFoster extends beyond 2020 and COVID-19, as shelters have permanently increased their stable of foster homes.
"It takes a lot of work for a shelter to build and maintain a reliable community of fosters," shared Dr. Julie Ryan-Johnson, Associate Director of Shelter Programs for Boehringer Ingelheim Animal Health USA Inc. "By providing the platform, making the connections and providing educational resources to better equip fosters, Greater Good Charities enabled the shelters to really broaden their engagement in their communities and more effectively leverage fosters to care for animals and successfully prepare them for adoption."
For example, Greater Good Charities saw many first-time and younger fosters sign up, including inexperienced pet owners. "Millennials really stepped up, and they were more willing to take medium to large dogs, pets that are traditionally harder to place in foster or forever homes," Sára Varsa observed.
Over the last year, Greater Good Charities and its nation-wide network of shelters also implemented a number of intervention and support programs to keep people and pets together, such as donations of pet food and products to help pet owners coping with a loss of income, or arranging fosters who could care for pets while their owners recovered from COVID. And they have an eye toward the future as pet owners return to work and cope with pets' socialization issues.
"Puppies and kittens that were adopted during the pandemic tended to have less opportunities to socialize with other people and animals, as dog parks were closed, as they travelled less with their families or maybe spent less time in play groups or daycare. Anecdotally, we are hearing of pet owners who are adding another pet to help them socialize and stay active," Varsa said.
Through the support of Boehringer Ingelheim, Greater Good Charities and others, animal shelters have significantly – and hopefully permanently – expanded their foster and volunteer pools over the last year.
"The reality is that shelters will continue to be challenged in responding to changes and needs in their communities – for example in tourist-dependent markets hard hit by job loss, the ability to care for animals in natural disasters, or as pet owners and their animals transition from work-from-home mode," said Dr. Ryan Johnson.
"Driving the fostering conversation through the #StayHomeAndFoster campaign and helping shelters better manage their foster programs has been a game-changer. Many shelters had traditionally viewed fosters as an extension of their volunteers. COVID-19 showed us that those potentially willing and able to foster were different from and much broader than their typical group of volunteers. We are hoping that newly expanded group of pet lovers will be willing to step up again and lend a hand to shelters as fosters in the future too," reflected Varsa.
All trademarks shown are the property of their respective owner.