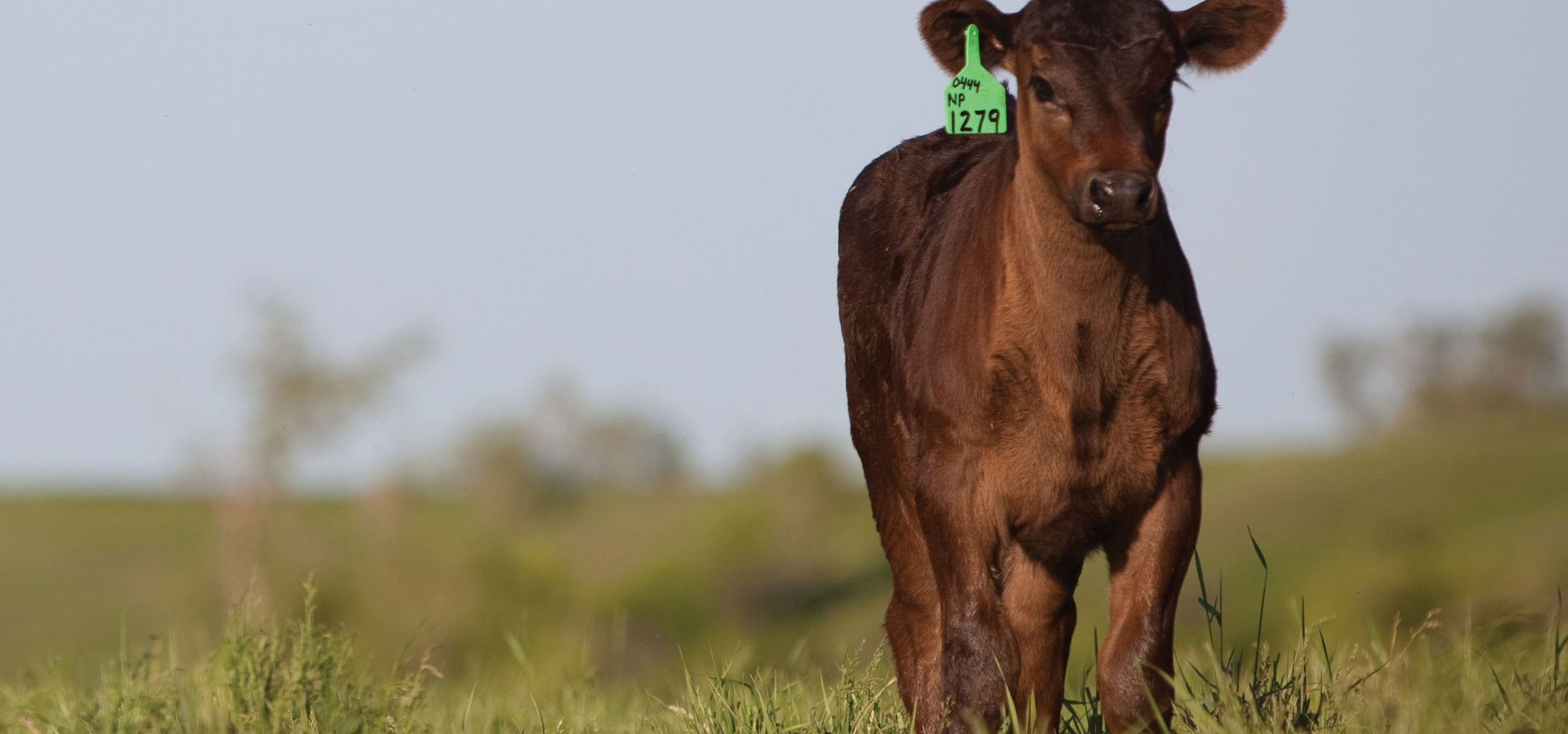 Increase first-treatment success rates without compromising the calf.
"As an animal caretaker, it's hard to treat a calf for respiratory disease and not see immediate results. It doesn't take long until your gut starts telling you to treat that animal again," said Nathan Meyer, DVM, Boehringer Ingelheim. "However, study results show that extending post-treatment intervals (PTI) can improve treatment success without compromising animal health."1 The PTI is the time required to pass before the animal is eligible for additional antibiotic therapy.
Every retreatment for bovine respiratory disease (BRD) not only puts additional stress on calves, but it also reduces profit margins due to the extra antibiotic and labor costs. On the other hand, waiting too long to retreat calves that need an additional dose can increase fatalities. It's tough to determine when or if a sick calf may need another treatment — or if the antibiotic just needs another few days to do its job.
In a recent trial on calves infected with BRD, six- to nine-day PTIs resulted in the best health outcomes.1 "A six- to nine-day window gives producers and veterinarians the flexibility to make the right decision based on their cattle herd," said Dr. Meyer. "Some operations are going to have cattle that are at higher risk, so the PTI may be closer to six days — while operations raising healthy, large cattle can push the PTI out to nine days."
Finding the PTI sweet spot for your operation is not an easy task, but it does pay off. To get started, Dr. Meyer provides three tips for optimizing PTIs.
Keep thorough records.
Record keeping communicates an animal's treatment status to anyone working on the operation and ensures proper withdrawal times are followed. It also tracks treatment outcomes and identifies chronically sick calves.
"Before we can dive into evaluating product efficacy and extending PTIs, we need to have a reference point, and that reference point comes from keeping good herd health records," said Dr. Meyer. "If you keep thorough records with accurate data, it's easier to routinely sit down with your veterinarian and management team to see what's working, and what should be changed. This is also a great time to adjust treatment protocols, depending on the data."
Choose a long-acting product.
Choosing an antibiotic that provides 10 days of therapy from a single injection reduces the time and labor associated with extra treatments. It also eliminates any stress placed on the calf due to extra handling. 
"We've made great strides in animal husbandry and handling, but cattle will always be prey animals at heart," said Dr. Meyer. "Utilizing a product that has very high efficacy upfront is hugely beneficial when it comes to reducing stress levels and seeing better treatment outcomes."
Look for a product that is proven to reach the lungs (site of infection) quickly and be effective for an extended period.
Work with your local veterinarian.
Dr. Meyer reminds producers that every operation is unique and that there is no single protocol that will drastically change the prevalence of BRD or the treatment success rate in your herd. Numerous factors place calves at risk for developing BRD, such as nutrition or hydration status, parasite problems, viral diseases or simply not following the antibiotic label when administering treatment. This is why working closely with your local veterinarian is highly encouraged. He or she can help evaluate herd data and design a comprehensive BRD prevention and treatment plan tailored to your unique operation.
Reference:
1 Theurer ME et al (2020). Comparison of gamithromycin post-treatment intervals for beef cattle naturally affected with bovine respiratory disease. Bov Pract. Winter 2020.
©2021 Boehringer Ingelheim Animal Health USA Inc., Duluth, GA. All Rights Reserved. US-BOV-0177-2021-A-V2