Lockout® (bismuth subnitrate)   Teat sealant aiding in the prevention of new intramammary infections


Details
Lasting teat protection.
When left up to nature, a dry cow's natural keratin plugs may not form in time – or at all – to protect them from infection. That's why LOCKOUT teat sealant simulates these plugs at dry off, creating an antibiotic-free barrier between the udder and bacteria in the environment. 
When using this teat sealant for mastitis-preventive care, we recommend following a herd approach to mastitis control. LOCKOUT teat sealant is compatible with conventional dry cow management practices and is safe for use on non-lactating dairy cows and replacement dairy heifers. It requires no milk or pre-slaughter withdrawal. If intramammary antibiotics are administered while using LOCKOUT, please follow recommended withdrawal times.

Features & Benefits
Blue paste makes it easy to distinguish LOCKOUT from milk at first milking. In addition, the teat sealant offers:
 
A compact syringe that holds the same amount of product in a smaller tube. Not to mention a larger thumbpad for easier administration.
 
A simple pull-off cap. No need to twist or turn the top – it pulls straight off. 
 
A short, half-inch plunger that makes it easy to administer a full four-gram dose of sealant into each teat.

Dosage & Administration
LOCKOUT teat sealant is available in single-dose syringes, containing 4 grams of a sterile, non-antibiotic blue paste composed of 60 percent bismuth subnitrate in a mineral oil vehicle. Each syringe is sufficient for one teat. 

One pail of LOCKOUT contains 144 syringes for the treatment of 36 animals. 
Additional Administration Information

Resources
Product Inserts & Labels
Other Resources

Safety
Safety Information
WITHDRAWAL INFORMATION:  For use in dry dairy cows and replacement dairy heifers only. If accidentally administered to a lactating cow, product can be stripped out by hand. If LOCKOUT is administered following an antibiotic infusion, the withdrawal periods for meat and milk for the antibiotic must be observed. LOCKOUT has a zero-day milk and meat withdrawal when used alone. 
USER SAFETY WARNINGS:  Not for use in humans. Keep out of the reach of children. If LOCKOUT gets on skin, wash with soap and warm water. For additional safety information, consult the safety data sheet (SDS). 
STORAGE:  Store at room temperature, 60° – 85°F (15° – 30°C). In very cold temperatures, LOCKOUT may become difficult to administer and should be warmed to room temperature.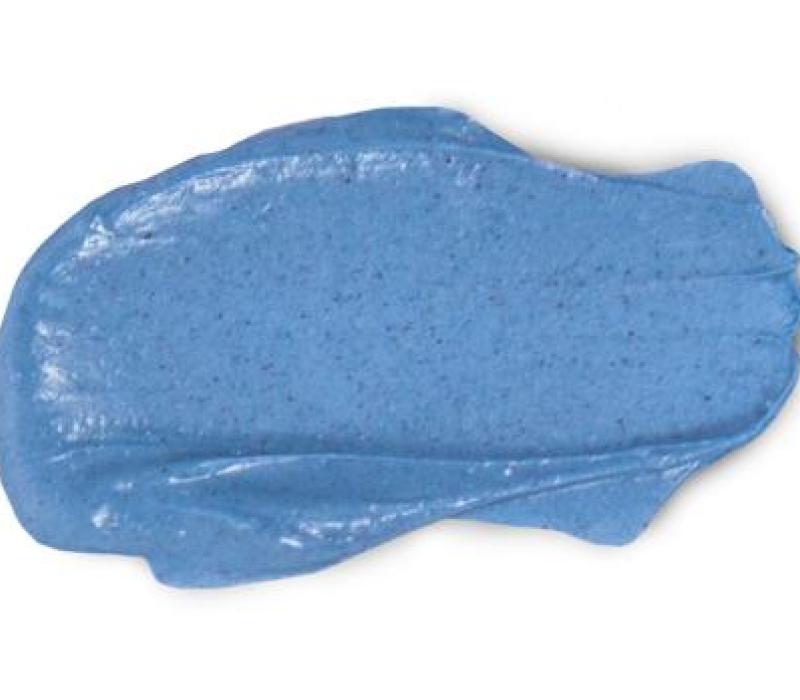 A barrier you can see.
The LOCKOUT blue paste makes it easy to distinguish from milk. Plus, our ergonomic syringe makes administering our product simple.
Mastitis Prevention: Antibiotics vs. Teat Sealants
During dry-off, producers often give their cows antibiotics to prevent intramammary infections. However, this may not provide the full-spectrum protection your cows need. Here's what Curt Vlietstra, DVM, has to say in terms of a better option.
Reducing Overuse of Cattle Antibiotics
As a producer, following a selective dry cow therapy (SDCT) program may help reduce antibiotic use in your operation. Find out from Mark van der List, DVM, if your farm has the proper conditions for SDCT.
Dry Cow Protection for High-Producing Herds
In a high-producing herd, a good portion of your cows may not form an effective teat plug. As a result, these cows are susceptible to intramammary infections. Learn more about the importance of an internal teat sealant from Linda Tikofsky, DVM.
Trademarks
LOCKOUT® is a registered trademark of Boehringer Ingelheim Vetmedica GmbH, used under license. 
©2023 Boehringer Ingelheim Animal Health USA Inc., Duluth, GA. All Rights Reserved. US-BOV-0389-2021-V2