Proactive Beats Reactive Every Single Time.
Unlock improved health outcomes on your operation through early intervention and diagnostics.
The Most Powerful Weapons Against Respiratory Disease Are You and Your Team.
Bovine respiratory disease (BRD) can be crushing — on animal health, on net returns, you name it. It's the costliest source of sickness and death in the beef industry, after all.1
Calves are a prey species, so they're good at hiding behind their pen mates and masking illness, making it difficult for caretakers to identify sick animals. But with the right tools and resources, we have the power to raise a strong herd.
Move Forward Strategically by Taking a Step Back.
Considering there's no single cause or cure for BRD, veterinarians recommend keeping a watchful eye on: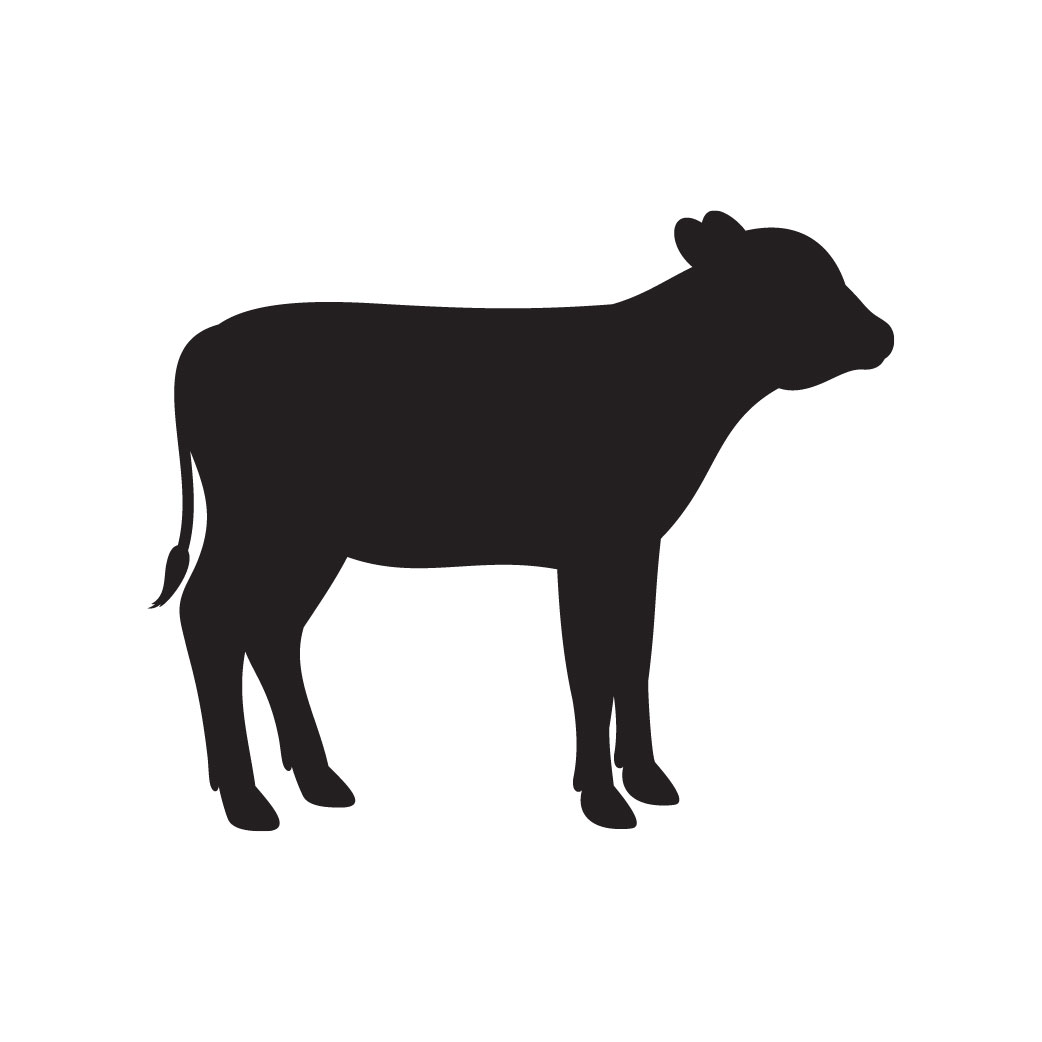 THE CALF 
As passive immunity from colostrum wanes, respiratory vaccines can be necessary to stimulate acquired immunity. Make sure to have a vaccination protocol for your operation.
Persistently infected (PI) calves can wreak havoc. A PI calf is born as a lifelong carrier of bovine viral diarrhea virus (BVDV). The infected animal may appear normal and healthy, but they're actually shedding BVDV to the rest of the herd. Are you testing for and removing PI calves accordingly?
Identifying sickness earlier allows you to intervene quickly and improve treatment response.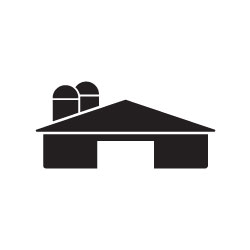 THE ENVIRONMENT
Adverse weather, commingling and inadequate nutrition can all suppress the animal's immune system, making it harder to effectively respond to disease challenges.
THE PATHOGENS
Determine the specific pathogens affecting your herd by working with your local veterinarian and diagnostic laboratory.
The Quicker You Act, the Better the Outlook.
The Journey of BRD

1. Moments after calves are born, BRD-causing bacteria enter their nasal passages. These bacteria reside in the upper respiratory tract of all cattle, even in healthy animals.
2. Viral infections and stress from events like weaning, shipping and commingling can damage the lining of the upper respiratory tract.
3. The impaired respiratory tract allows bacteria to invade the calf's lungs and multiply rapidly, which can result in inflammation and lung tissue damage.
4. Cattle affected with BRD may show clinical signs such as depression, slow movement, weakness, difficulty breathing, coughing, lack of appetite, nasal discharge, droopy ears, or arching of the back and stumbling.
5. Diagnose and treat as early as possible to minimize lung damage. If not identified and treated quickly, cattle will be less likely to respond to antibiotic treatment and be at a greater risk for relapse or mortality.2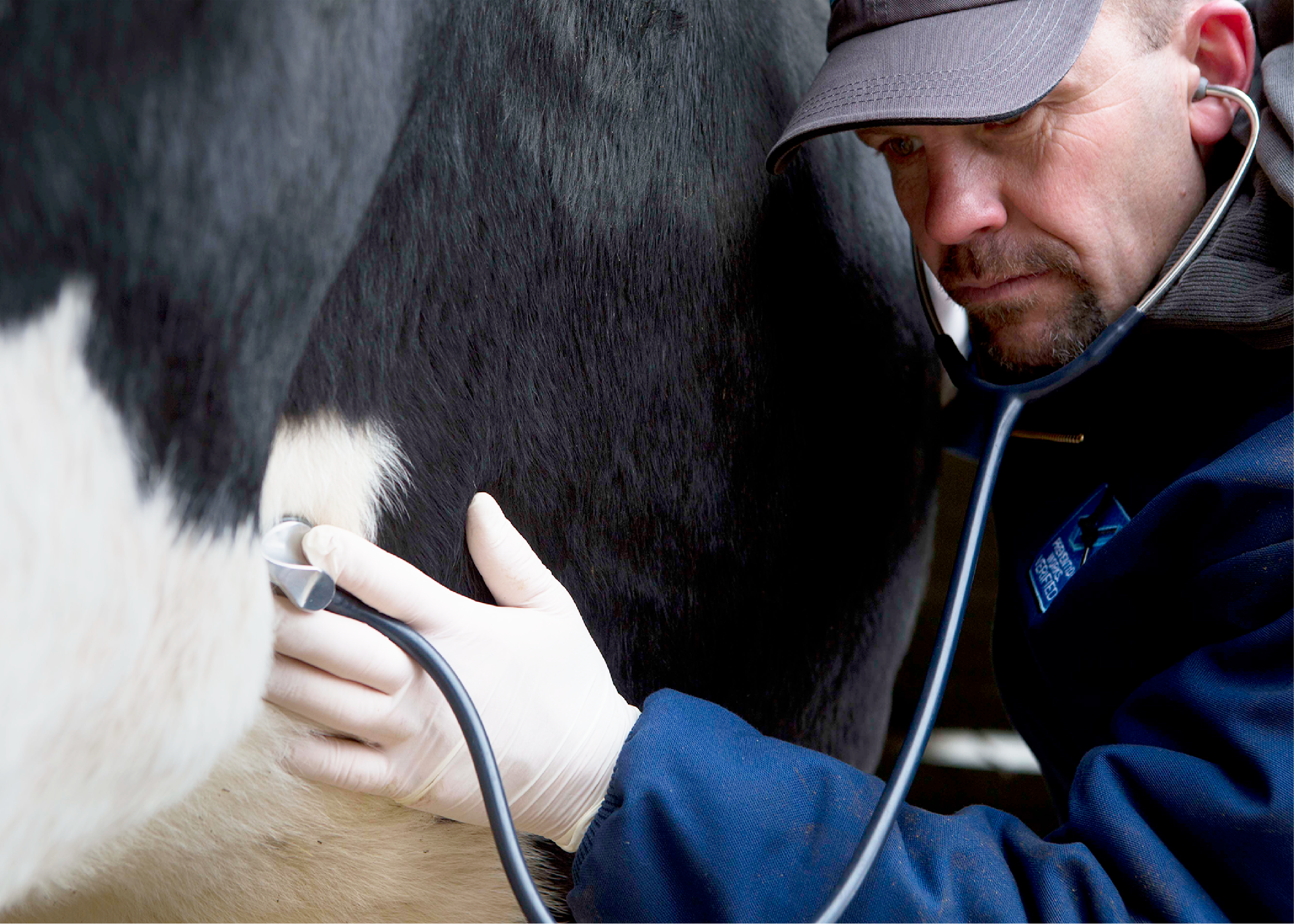 MONITOR THE LUNGS
A stethoscope is a handy, low-cost tool for detecting BRD cases and evaluating the success of BRD management changes.
A calf's lungs lie below the rib cage and don't extend beyond the last rib. Choose several different spaces between ribs — on both sides of the animal — and listen to each one. With practice, abnormal lung noises like fluid, crackles or wheezes can be identified.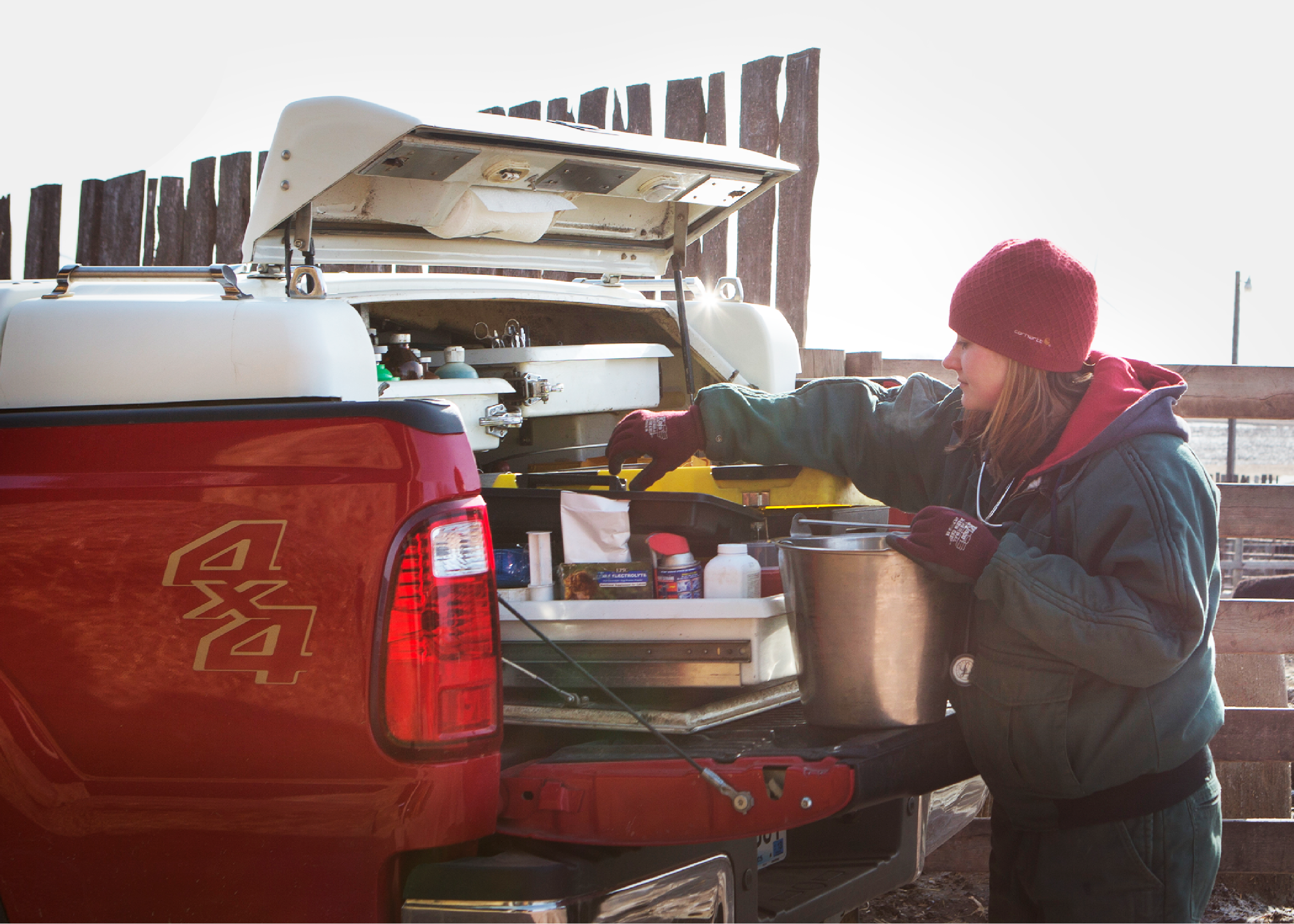 PERFORM LAB DIAGNOSTICS
Lab diagnostics help you get ahead of a BRD wreck. If you see a high pull rate or unusual signs of BRD in your cattle, reach out to your veterinarian as soon as possible. They can submit nasal swabs for diagnostics to determine which pathogens are affecting your herd. If you see high mortality rates, your veterinarian can also perform a necropsy to determine the cause of death.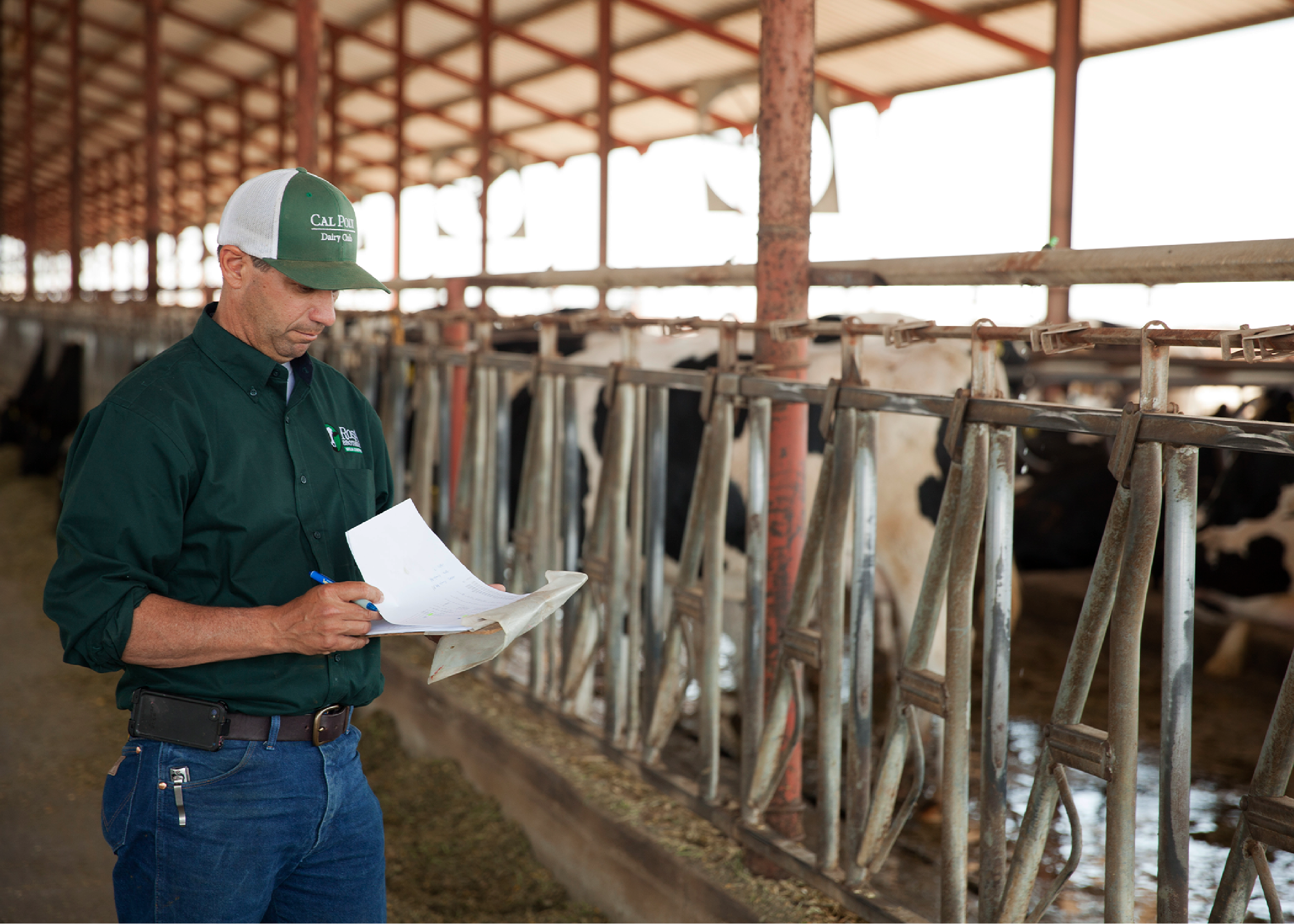 TRAIN EMPLOYEES
Focusing on early diagnosis and prompt treatment can be instrumental in helping calves get back on track sooner. Every producer should take the time to outline a consistent diagnostic and treatment protocol for their operation. All employees should be trained to identify the early signs of BRD, and any sick animals should be isolated from the rest of the herd.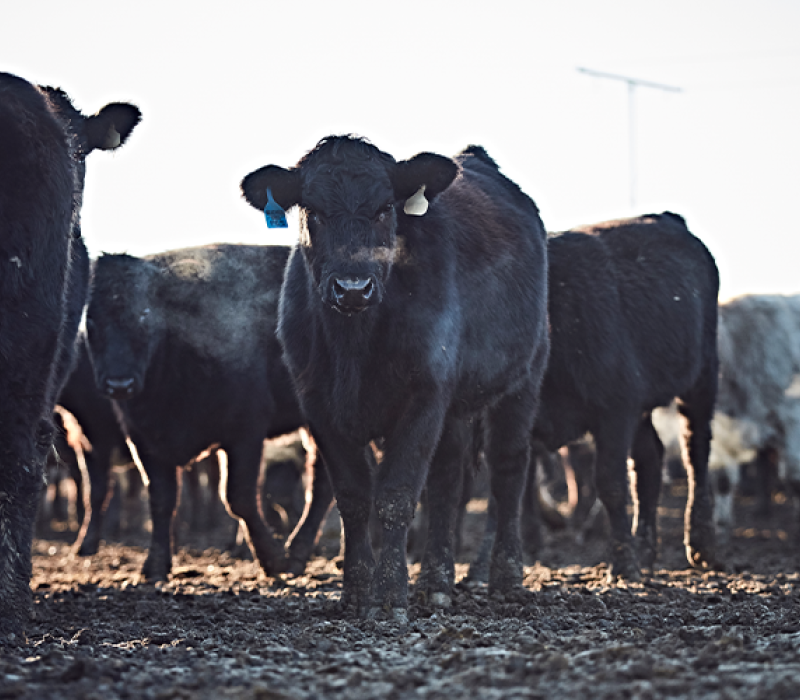 Proactiveness Pays Off.
When you spot sickness quickly, expect speed in return from Zactran® (gamithromycin) antibiotic:
ZACTRAN antibiotic is absorbed rapidly, reaching the site of infection in just 30 minutes.3*
It takes ZACTRAN just 12 hours to reach peak concentration in the lungs.3*
In field trials, cattle treated with ZACTRAN showed a rapid response and significant improvement in BRD clinical signs within 24 hours.4**
A single injection of ZACTRAN antibiotic delivers 10 days of therapy, reducing the time and labor associated with repulls.5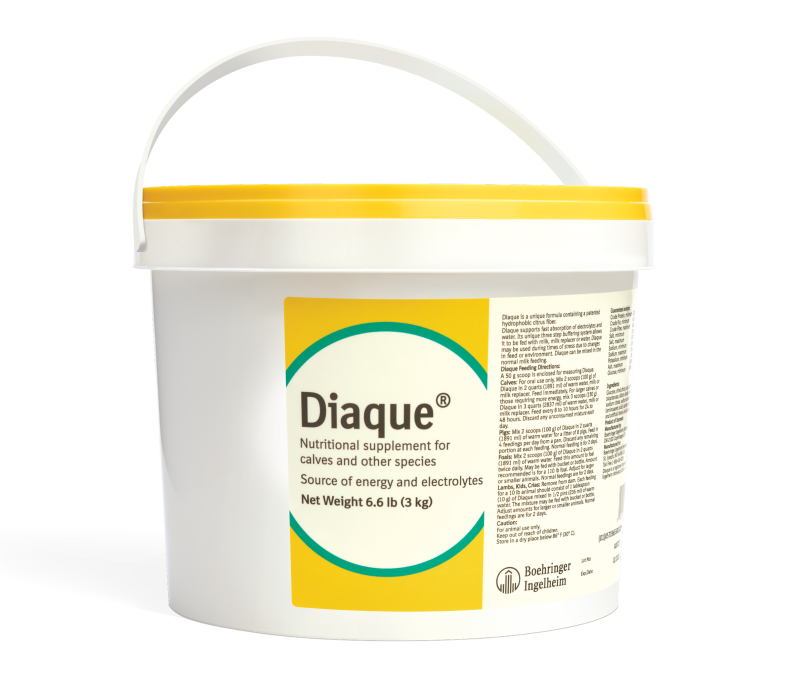 Your Hydration Practices Could Be Doing More for You.
Young calves experiencing BRD are likely to suffer from dehydration, and may benefit from a nutritional supplement like Diaque®. DIAQUE is a palatable, easy-to-use nutritional supplement that provides a source of energy and electrolytes for young animals. It is especially beneficial for calves under stress due to changes in feed or environment.
Work with Your Veterinarian to Build the Best BRD Diagnostics and Treatment Protocol.
References
* Clinical relevance has not been determined.
** A small percentage of cattle may have already suffered lung damage and may be too far gone or will require a little longer to turn around.
1 Duff GC, Galyean ML. Board-invited review: recent advances in management of highly stressed, newly received feedlot cattle. J Anim Sci 2007;85(3):823–840. doi:10.2527/jas.2006-501.
2 Bagley CV. Bovine respiratory disease. In: Beef cattle handbook. Utah State University | Extension, Cooperative Extension – Beef Cattle Resource Committee. Available at: http://www.iowabeefcenter.org/bch/RespiratoryDisease.pdf. Accessed January 11, 2023.
3 Giguere S, Huang R, Malinski TJ, et al. Disposition of gamithromycin in plasma, pulmonary epithelial lining fluid, bronchoalveolar cells and lung tissue in cattle. Am J Vet Res 2011;72(3):326–330.
4 Sifferman RL, Wolff WA, Holste JE, et al. Field efficacy evaluation of gamithromycin for treatment of bovine respiratory disease in cattle at feedlots. Intern J Appl Res Vet Med 2011;9(2):166–175.
5 ZACTRAN® product label.
Trademarks
DIAQUE® is a registered trademark of Boehringer Ingelheim Vetmedica GmbH, used under license. ZACTRAN® is a registered trademark of Boehringer Ingelheim Animal Health France, used under license. ©2023 Boehringer Ingelheim Animal Health USA Inc., Duluth, GA. All Rights Reserved. US-BOV-0138-2021-C-V2