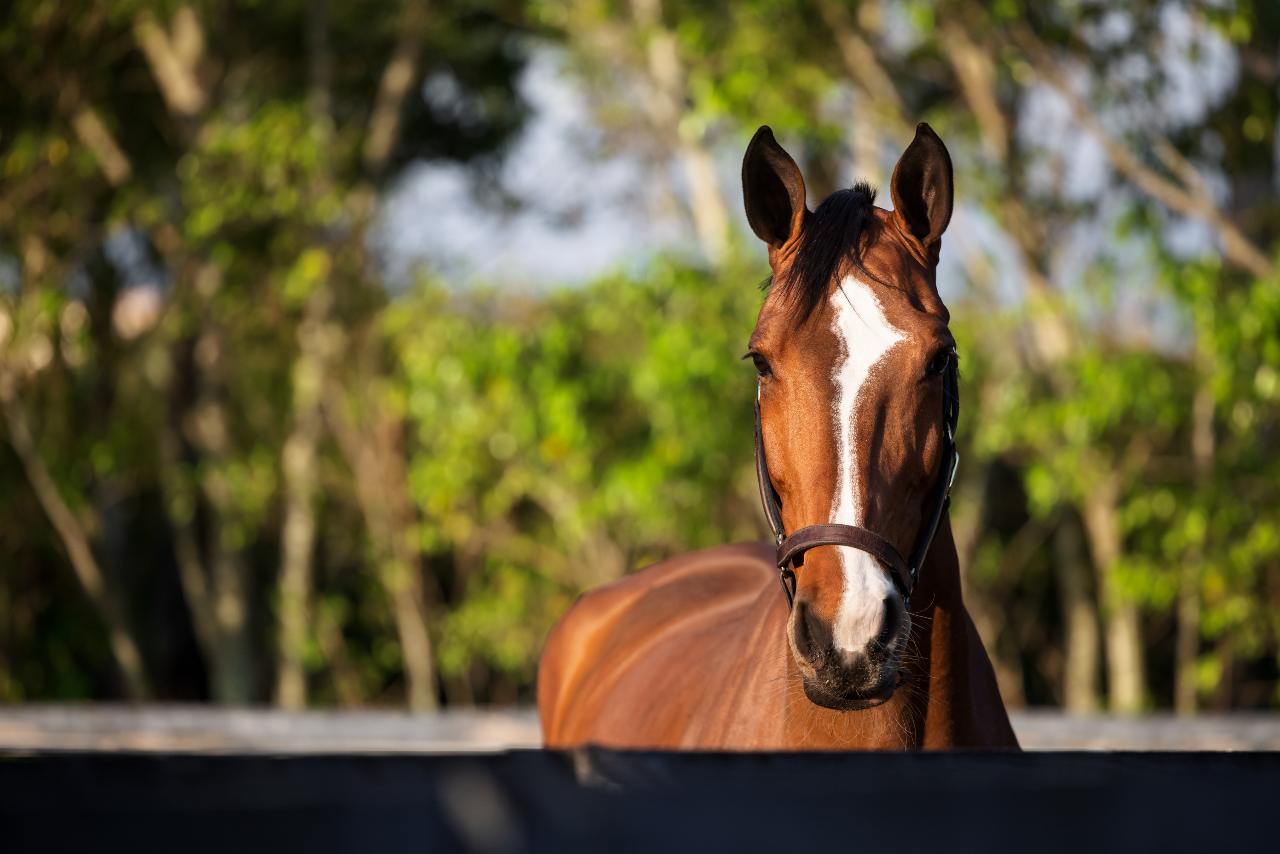 While most people recognize that major events such as long trailer rides, training and competition can be stressful for horses, it's also important to understand the everyday stressors that can have an impact on a horse's overall stress level. 
As fight or flight animals, horses are keenly in tune to their environment. Even what we perceive as subtle changes can potentially increase a horse's stress level. "Something we don't think of as a 'big deal,' like a change in feeding time, inclement weather, reduced turn-out time or the removal of a pasture mate can cause stress for a horse," says Sarah Reuss, VMD, Equine Technical Manager, Boehringer Ingelheim. 
Keeping stress to a minimum is important because research shows stress can quickly turn into equine gastric ulcer syndrome (EGUS), with one study showing horses can develop stomach ulcers in as few as five days.1  
Follow these tips to help avoid creating stress in your horse: 
Provide regular turnout. 
Turnout provides horses with the opportunity to play, exercise and interact with other horses. Walking also increases gastrointestinal motility.  
Stick to a consistent schedule. 
Because they are creatures of habit, horses generally do better in an environment where there is routine.  
Offer forage 24/7. 
A horse's stomach is producing acid continuously. To help buffer that acid, offer hay utilizing a slow feed hay net or feeder. 
Observe and respond to social structure. 
New horse in the barn? Or a long-time stall neighbor leaving the barn? Pay close attention to the other horses and their response. Horses have been known to become upset when the social structure changes.  
Play Relax Trax in the barn. 
Developed in conjunction with an animal sound behaviorist, Relax Trax is a track of music specially designed with the horse in mind. The rhythms and melodies featured in the track were selected for the listening comfort of the horse, including specific pitch, tone and frequencies. Studies show that playing music can help balance equine behavior because it helps mask outside sounds and vibrations, as well as provides a positive and relaxing effect.2 
Relax Trax can be downloaded for free at: https://equinerelaxtrax.buzzsprout.com/1835303/9061146-equine-relax-trax?t=0. 
Use a Prevention Product. 
When potentially stressful situations can't be avoided, use an ulcer prevention product such as UlcerGard® (omeprazole). It's the only ulcer preventative proven to be safe and effective by the FDA.  
To learn more about EGUS prevention, visit: 
https://bi-animalhealth.com/equine/gastric-health. 
ULCERGARD IMPORTANT SAFETY INFORMATION: ULCERGARD can be used in horses that weigh at least 600 lbs. Safety in pregnant mares has not been determined. Not for use in humans. Keep this and all medications out of the reach of children. In case of ingestion, contact a physician. 
1McClure SR, Carithers DS, Gross SJ, Murray MJ. Gastric ulcer development in horses in a simulated show or training environment. J Am Vet Med Assoc 2005;227(5):775-777. 
2Kedzierski W, Janczarek I, Stachurska A, Wilk I. Massage or music meant to be relaxing, result in lowering salivary cortisol concentration in race horses. Pferdeheilkunde Equine Medicine, 2017;33(2):146-151. https://doi.org/10.21836/pem20170206. 
ULCERGARD® is a registered trademark of Boehringer Ingelheim Animal Health USA Inc. ©2022 Boehringer Ingelheim Animal Health USA Inc., Duluth, GA. All rights reserved. US-EQU-0126-2022