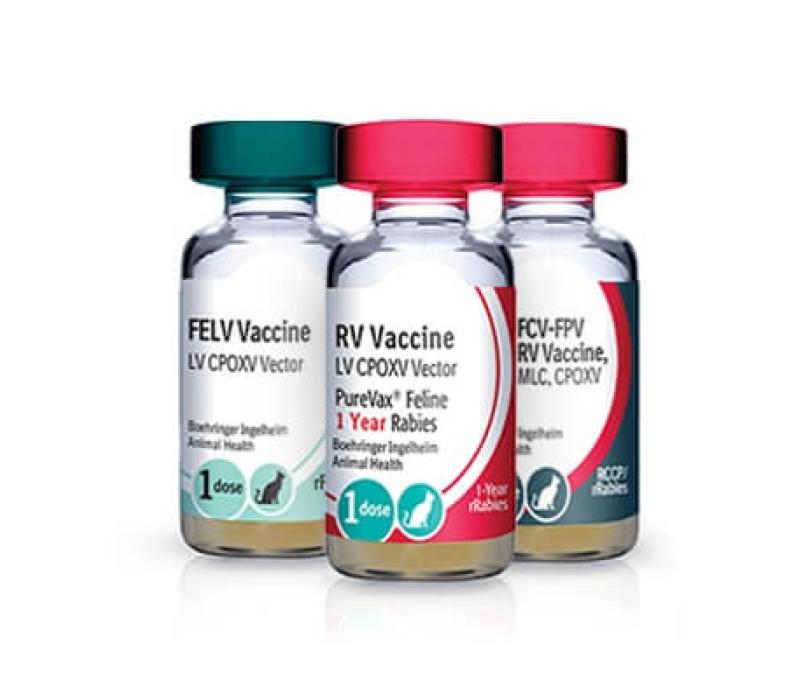 PUREVAX® Feline Vaccines
PUREVAX vaccines provide solutions for the ever-changing needs of your feline patients while helping to further enhance compliance with pet owners. Click the button below to learn more about the only complete line of half-mL nonadjuvanted feline vaccines that utilize either modified live (ML) or recombinant canarypox-vectored technology.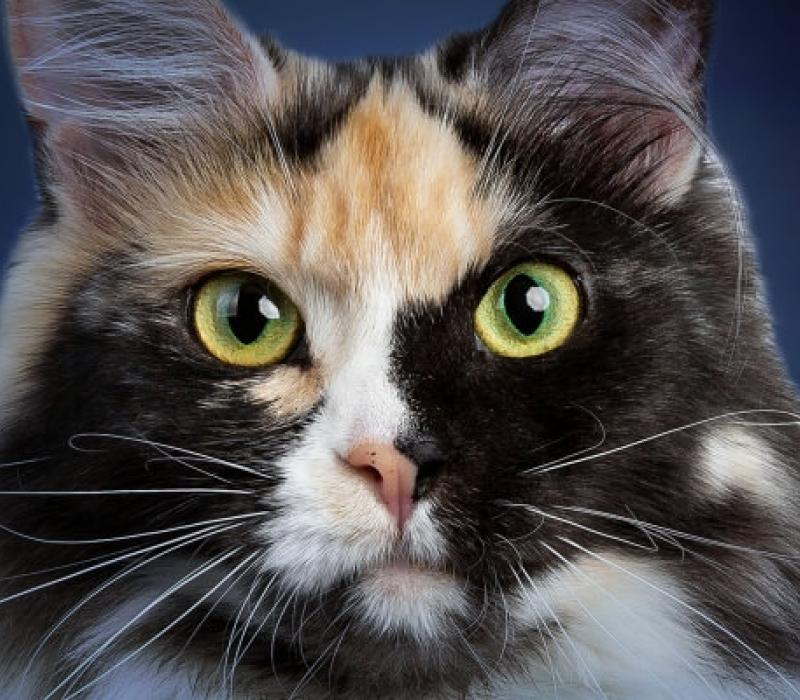 Everything Starts With Protecting Them
Research. Innovations. Solutions. All With One Goal.
As a research-driven company, Boehringer Ingelheim is committed to developing advanced prevention and innovative therapies that help protect, improve, and extend veterinary patient lives.
Our commitment starts with science and technology to help you protect your patients and continues with support for you and your clients. We provide support in the event of a suspected adverse event (AE) or perceived lack of efficacy (LOE) associated with our vaccines and will provide reimbursement for any unused, expired doses, even if the vaccine tray has been opened.
Working for the Greater Good
Boehringer Ingelheim proudly works with organizations around the world to help prevent rabies through the Shots for GoodSM program. Learn more about this lifesaving effort.
Reducing the Spread
See how Boehringer Ingelheim is providing vaccines to thousands of free-roaming dogs and cats to help stop the spread of diseases.
Care Where It's Needed
Greater Good Charities® has been able to administer hundreds of vaccines across tribal reservations in New Mexico and Alaska.
More Work to Be Done
Focusing on states with large populations of free-roaming dogs, the goal is to vaccinate and provide access to veterinary care for 48,000 dogs and 3,300 cats.
Continuing Education
Image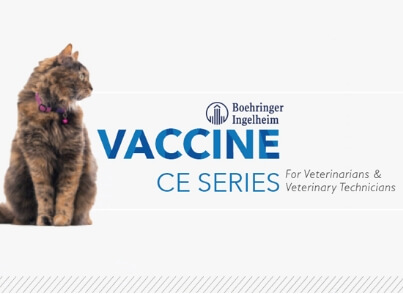 Boehringer Ingelheim is here to support you and your staff with a wide variety of continuing education. Click the button to sign in or create an account to access free online educational courses.
Feline Vaccines
Dr. Alice Wolf (DVM, DABVP, DACVIM) discusses the transmission, clinical signs, and treatment of 4 common feline diseases. Diagnostic tools and vaccination protocols are also reviewed.
Injection-Site Sarcomas
Review injection-site sarcomas in cats, and review the diagnosis, treatment, and risk mitigation for this disease.
Sign Up for
BI-CONNECT™
Image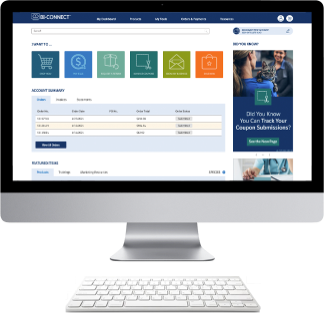 Manage your online orders, connect with our customer care team, and unlock CE courses approved by the Registry of Approved Continuing Education (RACE) program.
Free CE Courses
Earn CE credits from anywhere, for free, with our easy-to-access CE modules.
Simple Purchasing
Make purchases, manage product inventory, and see promotions in one convenient place.
Vet Professional Trainings
Access trainings and educational resources for your clinic.
References
1. Data on file at Boehringer Ingelheim.
2. Greene CE, Schultz RD. Immunoprophylaxis. In: Greene CE, ed. Infectious Diseases of the Dog and Cat. 4th ed. St Louis, MO: Elsevier Saunders; 2012:1166-1169.
3. McNeil MM, DeStefano F. Vaccine-associated hypersensitivity. J Allergy Clin Immunol. 2018;141(2):463-472.
4. Day MJ, Schoon H-A, Magnol J-P, et al. A kinetic study of histopathological changes in the subcutis of cats injected with non-adjuvanted and adjuvanted multi-component vaccines. Vaccine. 2007; 25:4073-4084.
Trademarks
RECOMBITEK® and IMRAB® are registered trademarks, BI-CONNECT™ is a trademark, and SHOTS FOR GOODSM is a service mark of Boehringer Ingelheim Animal Health USA Inc. PUREVAX® is a registered trademark of Boehringer Ingelheim Animal Health France, used under license. All other trademarks are the property of their respective owner. ©2023 Boehringer Ingelheim Animal Health USA Inc., Duluth, GA. All rights reserved.