PUREVAX® Family of Vaccines
PUREVAX® vaccines are the only complete line of nonadjuvanted feline vaccines. Available in half-mL and 1.mL doses. The advanced science in PUREVAX vaccines helps provide cats and kittens protection from dangerous and deadly diseases, while giving veterinarians and cat owners the peace of mind knowing their cats are receiving nonadjuvanted highly purified protection.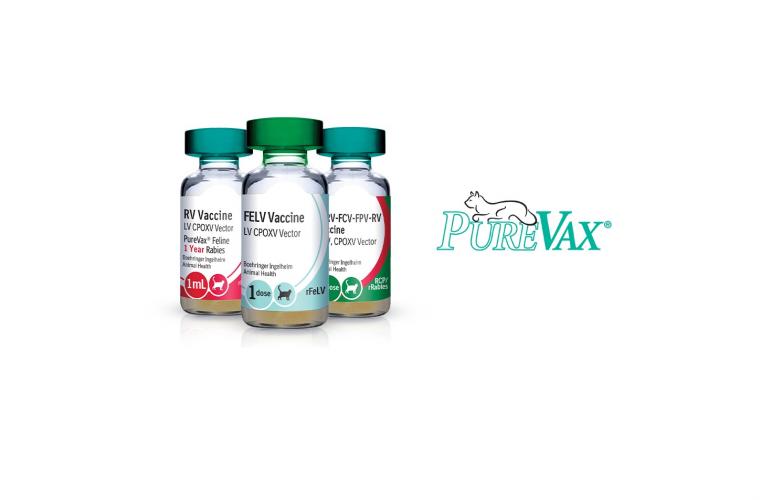 Trademark
PUREVAX® is a registered trademark of the Boehringer Ingelheim Group.