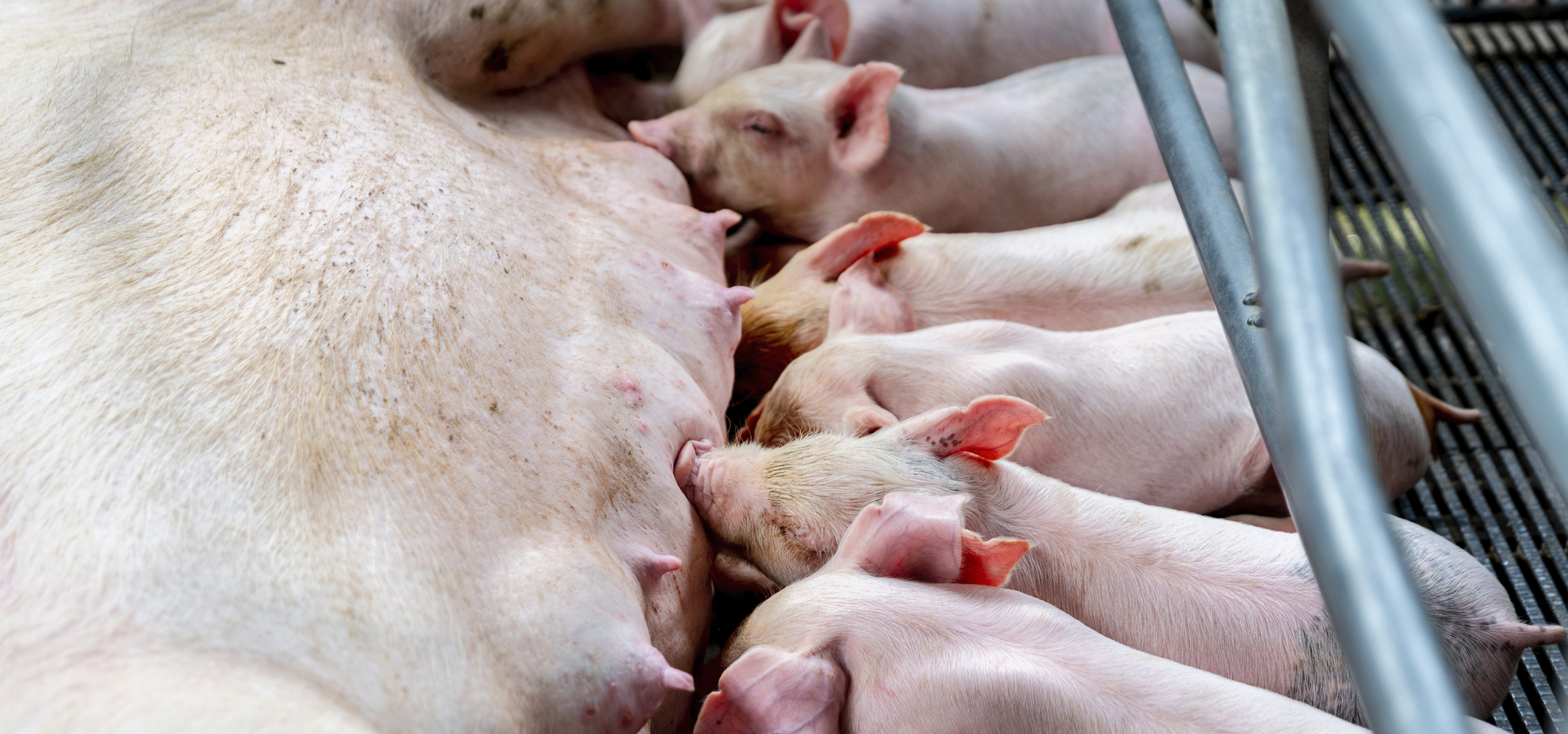 Field trial demonstrates ReproCyc ParvoFLEX® is safe to administer to sows at any stage of gestation
 
Porcine parvovirus (PPV), when present in breeding herds, can cause reproductive disease that potentially results in reproductive failure, costing producers unrealized potential.   
Many PPV vaccines available to swine producers today have not been proven safe for vaccination of pregnant sows.1-2 This limits the flexibility of vaccination protocols that can be used in breeding herds.  
In response to the evolving need for more flexible, innovative PPV solutions, Boehringer Ingelheim launched ReproCyc ParvoFLEX® in 2022. The vaccine had already been proven to be safe, help prevent reproductive disease, and significantly reduce reproductive failure caused by PPV when administered to healthy sows and gilts. REPROCYC PARVOFLEX has also been shown to support mass vaccination in breeding herds, with the ability to be administered to healthy sows and gilts 6 months of age or older at any stage of gestation or prior to breeding.3–4 
Now, new data from a U.S. field study further demonstrates that REPROCYC PARVOFLEX is safe to use in pregnant sows at any stage of gestation.5 
No significant negative effects among vaccinated pregnant sows
A field study analyzed reproductive performance metrics from three breeding herds vaccinated with REPROCYC PARVOFLEX. In the 26 weeks following vaccination, there was no significant increase in abortions, prenatal losses, return to estrus or antibiotic treatments, thus further demonstrating REPROCYC PARVOFLEX is safe for use in sows at any stage of gestation.5  
In addition, REPROCYC PARVOFLEX offers producers added convenience through ease of use and innovative vaccine combinations. The vaccine comes ready to administer, and no on-farm mixing is required. 
In PRRS-positive farms, producers can turn to FLEX ParvoPRRS®, which combines the safety and efficacy of REPROCYC PARVOFLEX with Ingelvac PRRSFLEX®  MLV in one vaccine. Without active immunity to PPV, herds are more susceptible to co-infections with other reproductive diseases, such as porcine reproductive and respiratory syndrome (PRRS) and porcine circovirus Type 2 (PCV2).6  This combination vaccine is possible thanks to DiaTEC, a state-of-the-art purification process that results in a highly immunogenic and non-virucidal vaccine. 
For more information about establishing a vaccination program tailored to the needs of your breeding herd with REPROCYC PARVOFLEX, contact your Boehringer Ingelheim representative.
References 
1Parvo Shield™ L5E Safety Data Sheet. Elanco Animal Health. Available at: https://www.elancolabels.com/us/parvo-shield-l5e-10-dose-50-ml. Accessed March 30, 2023.  
2FarrowSure® GOLD/FarrowSure® GOLD B product information. Zoetis Animal Health. Available at: https://www.zoetisus.com/products/pork/farrowsure-gold. Accessed March 30, 2023.   
3Data on file, Study #2013057, Boehringer Ingelheim Animal Health USA Inc. 
4Data on file, Study #2016270, Boehringer Ingelheim Animal Health USA Inc. 
5Data on file, Field Study, Boehringer Ingelheim Animal Health USA Inc.  
6Salogni C, Lazzaro M, Giacomini E, et al. Infectious agents identified in aborted swine fetuses in a high-density breeding area: a three-year study. J Vet Diagn Invest 2016;28(5):550–554. 
REPROCYC PARVOFLEX®, FLEX PARVOPRRS® and INGELVAC PRRSFLEX® are registered trademarks of Boehringer Ingelheim Vetmedica GmbH, used under license. ©2023 Boehringer Ingelheim Animal Health USA Inc., Duluth, GA. All Rights Reserved. US-POR-0081-2023-A